Starke Secondary Brake Device: Safe and Reliable
The Starke Secondary Brake Device, a fall arrester, is a safety device for vertically travelling equipment. Using over speed detection, the precision jaws clamp down automatically in the event of a fall. The Starke Secondary Brake Device will always be there to stop a fall, protecting you from injury and equipment damage.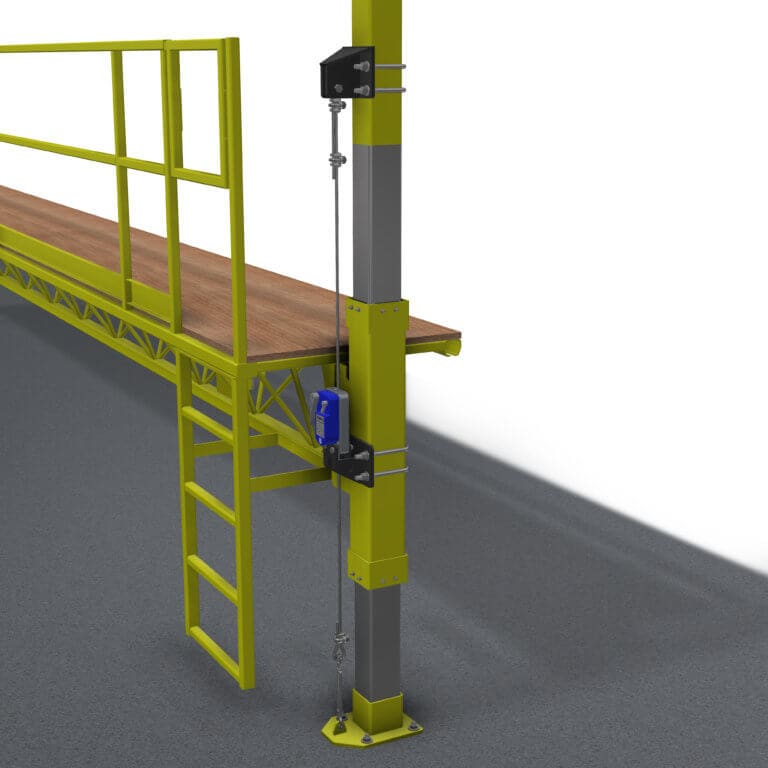 Bracket Not Included
1 of 6
Bracket Not Included
2 of 6
20' Wire Rope Inlcuded
3 of 6
Lower Configuration Included
Free Hanging Weight
Turn Buckle
4 of 6
Wire Rope Assembly Included
5 of 6
Customer Provided Turn Buckle Attachment Point (Required w/ Turn Buckle Option)
6 of 6
Fall Arrester Applications
You can use this fall arrester in several applications as part of a fall protection system. Use it for powered work platforms, freight elevators (VRCs), and window washing scaffolds.
Features
 Capacities

S2KLAS: 2,204 lb
S3KLAS: 3,527 lb

Lock Speed: 100 FPM
Wire Rope Diameter

S2KLAS: 10.2 mm (0.40")
S3KLAS: 11.5 mm (0.45")
Important Safety Note: The Starke OEM Wire Rope is Required. 
What's Included?
20' Wire Rope
Wire Rope Assembly
Lower Configuration
Upper and Lower Mounting Brackets are NOT included.