Starke Monorail Wire Rope Hoist – SMW Series
Experience a revolutionary new way of heavy duty lifting with the Starke Monorail Wire Rope Hoist.
Capacities are available from 3 Ton to 20 Ton. Lifting height options go from 20' – 50'.
2 Speed Lifting Gear Motor
The lifting motor contains 2 lifting speeds. You can improve efficiency or precision by easily adjusting the speed.
5 Ton Model: 24/4 FPM
10 Ton Model: 21/4 FPM
Rope Alignment System
The rope drum is deeply grooved to ensure optimal rope line arrangement. You will experience better safety and increased durability.
Easy to Read Load Indicator
You have the option of adding an LED Load Indicator. You will be able to know exactly how much weight you are lifting.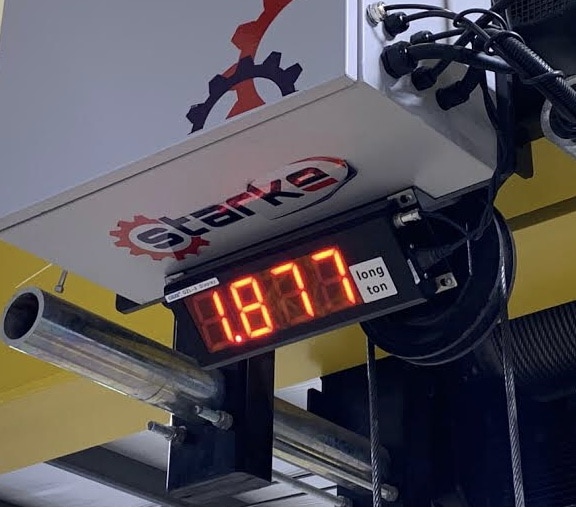 Overload Protection
Each hoist is equipped with Overload Protection. This ensures safety for your workers and will increase the lifespan of your wire rope hoist.
360° Swivel Hook
Load and unload easily with the 360° swivel hook.
Features
5 Ton or 10 Ton Capacity
Lifting Height: 20' – 50'
H4 Rated