Starke Secondary Brake Device: Safe and Reliable
The Starke Secondary Brake Device is an overspeed brake device for suspended platforms. Using over speed detection, the precision jaws clamp down on the wire rope automatically in the event of a platform fall. The Starke Secondary Brake Device will always be there to stop a fall, protecting you and your employees from injury.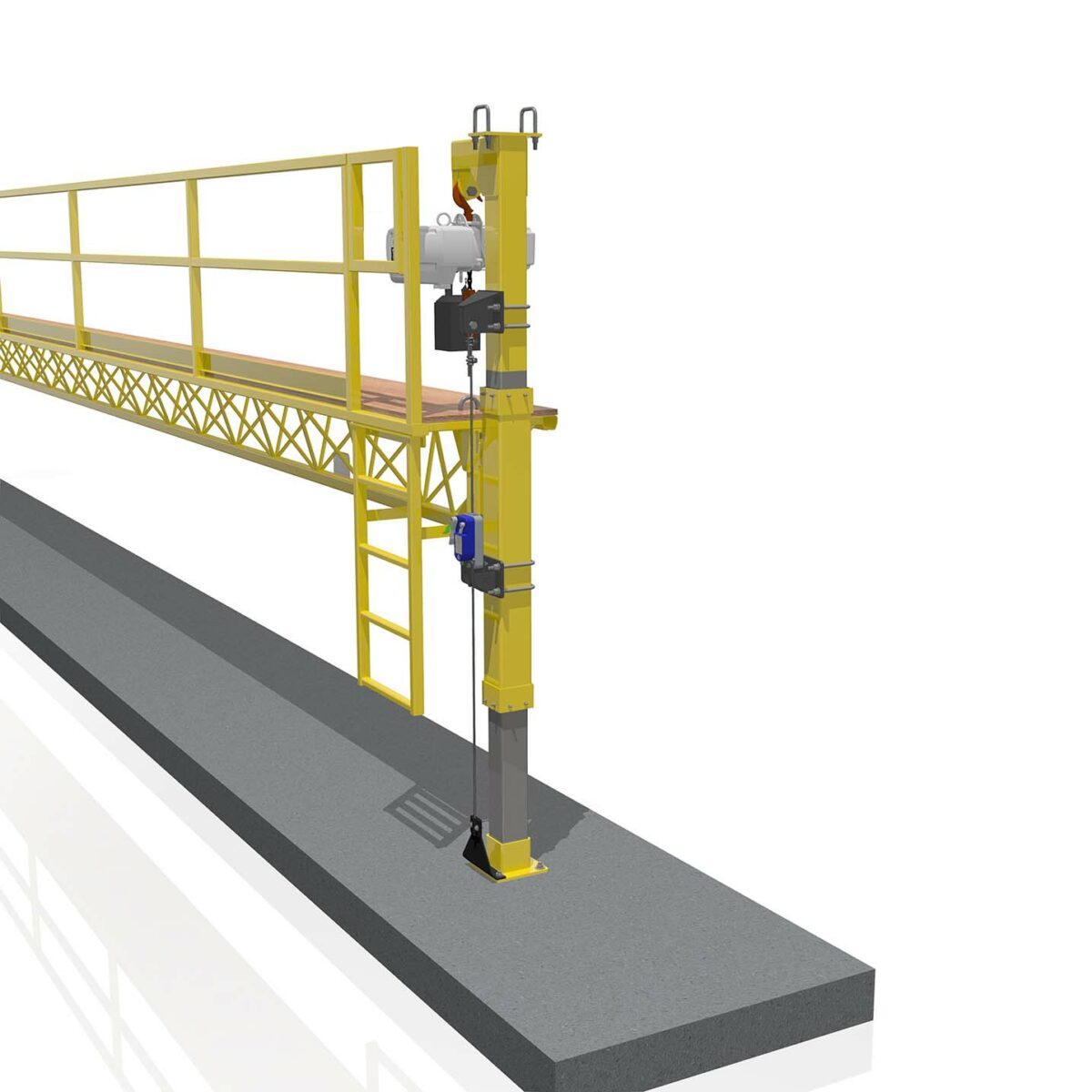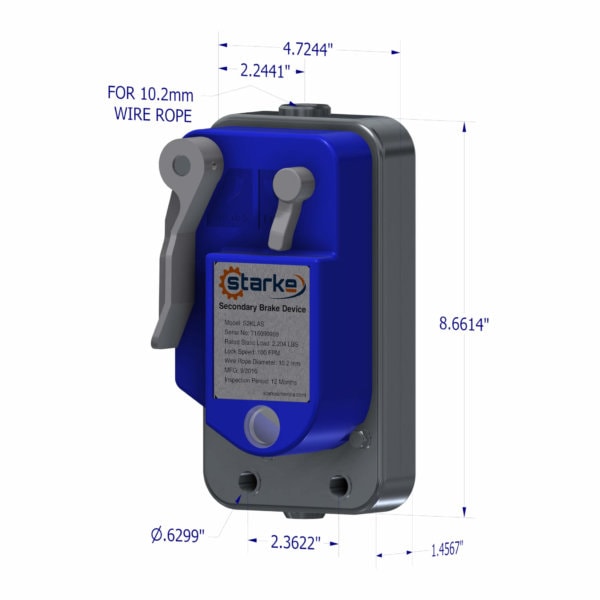 Secondary Brake Device Applications
You can use this overspeed brake device in several applications as part of a fall protection system. Use it for powered work platforms, freight elevators (VRCs), and window washing scaffolds, and any other platforms suspended in air.
Features
 Capacity: 2,204 lb
Lock Speed: 100 FPM
Wire Rope Diameter: 10.2 mm (0.40″)
Important Safety Note: The Starke OEM Wire Rope is Required.
What's Included?
20′ Wire Rope
Wire Rope Assembly
Lower Configuration
Upper and Lower Mounting Brackets are NOT included.